Come Closer: Queer Choir Amsterdam performs at Oude Kerk
On Saturday March 19th, Queer Choir Amsterdam will present a performance, 'The Glitch at Garden's gate', in which the space of the Oude Kerk will be deployed to queer the notion of what it means to be a choir.  Queer Choir Amsterdam, an initiative that was founded in and has continued to evolve since the first lockdown in 2020, sings original material created through collaborative processes with choir members. How does queerness relate to the architecture and history of the Oude Kerk? How to position oneself in this space? The choir will embody and explore these questions by not only singing compositions, but also making room for improvisation, glitches, moments of rest, and interaction with the audience, making the roles of choir, conductor and listener more fluid. Expect a polyphonic program of about 45 minutes with songs of queer resilience, rebellion and joy.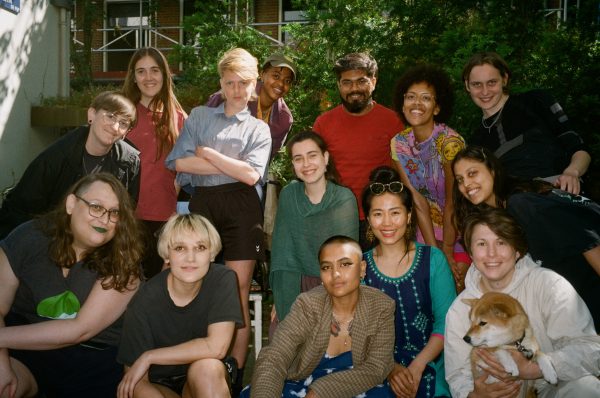 Sandberg Instituut Graduation Show
Queer Choir Amsterdam performed at De Dood in Zandaam on the 7th of October 2021.
Cinematography and edit by Rima Malake.
The Queer Choir has been invited to perform at the public opening for Sonsbeek 20->24 on July in Arnhem. We'll be performing throughout and alongside the opening speeches taking place from 11:00 a.m. to 12:30 pm in the Sonsbeek park.